Film/Video Section - Shunryu Suzuki moving image
Lots new happening in the video section linked to Youtube cuke video in 2015.
---
---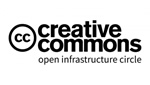 Shunryu Suzuki Dharma Talks are licensed by the SFZC under a Creative Commons Attribution-Noncommercial-Share Alike 3.0 United States License.
Photos - many hundreds added including stills from the films
---
on cuke.com:
Letters, calligraphy, Shunryu hand
Publications including the Wind Bells
---
This website is the unadulterated Shunryu Suzuki archive—the lecture transcripts and audio and video and photos.
DC's other Zen sites:
cuke.com - oral, written history, interviews etc. (extensive)
zmbm.net - Zen Mind, Beginner's Mind
and there's more than that.